Powerhouse Wind
We design and create innovative New Zealand-made products to address the issues of rising electricity demand. We do this by utilising natural resources and creating energy independence.
At Powerhouse Wind we help you use the wind to power your home, marae, bach crib, woolshed, farm or cell phone tower. Wherever you need a supply of clean and sustainable energy, our products will help you generate it.
Our elegant and robust Thinair turbine takes an utterly new approach to wind power. It provides quiet, affordable, highly efficient electricity generation from New Zealand's often gusty winds.
While our flagship development is the Thinair wind turbine, we also have a great enthusiasm for distributed renewable energy in all its forms.
We are here to help you with ideas, connections and solutions that involve solar, wind, micro-hydro and other options for sustainable energy and its storage.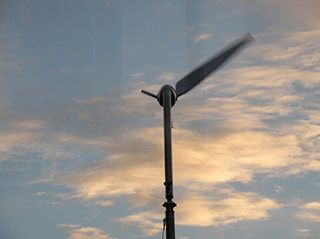 Modern wind turbines are an evolution of traditional windmills and they generate electricity by using the natural power of the wind. The blades of a wind turbine are aerodynamically designed much like an aeroplane wing. As the air flows past the blade it causes lift and generates a turning force.
'Wind energy' or 'wind power' describes the process by which electricity or mechanical power is generated by the wind. The kinetic energy in the wind is converted by wind turbines into mechanical power.
Talk to us today about how we can help you with your renewable energy needs.