Thinair Wind Turbine Installation and Maintenance
Wind Turbine Installation
Location
Small wind turbines are well suited to rural areas where there is a constant and strong wind flow. The buildings of urban areas tend to block the wind flow, making them an unsuitable site for wind energy generation.
In a rural area where winds are consistent and strong, and there is no electricity network connection, it will likely be cost-effective to install a small wind turbine. With a rated power of 2kW the ThinAir Wind Turbine is perfect for powering your household.
Installation Cost
The cost of the foundation and wiring of the wind turbine installation is an additional cost.
Structure
Installation of the Thinair Wind turbine tower requires a steel-reinforced concrete foundation (plan available). It is a permitted activity in some rural zones, and this will depend on your council's renewable energy rulings. Your wind turbine may require resource consent to be installed.
Compliance
Some of the power system installation work can be done by yourself if you prefer. If you choose this option it's important to make sure that all electrical work complies with New Zealand electrical standards, and that it is all certified accordingly.
Grid Connection
Before starting your wind turbine installation, it's important that you receive approval to connect your wind power to the electricity grid. This needs to be confirmed before you begin the wind turbine installation. Get in touch with both your lines company and electricity retailer. A small wind turbine installation expert will be able to assist you with this process.
Remember too to check with your local council before starting the installation of your wind turbine. It's vital that your installation complies with any local council regulations.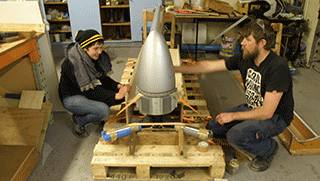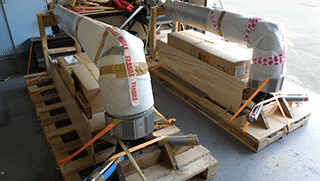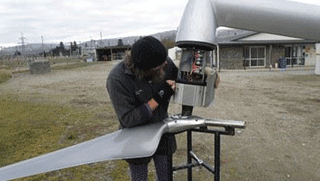 When planning your wind turbine project remember to allow for the costs of maintaining your wind turbine. Small wind turbines will need slightly more ongoing maintenance than do micro-hydro systems or solar panels. The more exposed your site is, the more maintenance your wind turbine will require.
When installed and maintained correctly a small wind turbine electric system should last well over twenty years.
Even in a high wind area, the wind will still blow intermittently so it's important that you have a source of backup power. This might be in the form of solar or micro-hydro system, or an existing connection to the grid.
Talk to us today about how we can help you with your renewable energy needs.