Wind Turbine For Commercial Applications
The production of commercially-purposed wind energy is fast becoming one of the most affordable resources for powering businesses in rural areas. Powerhouse Wind can provide efficient, cost-effective renewable energy solutions tailored to the specific needs of your rural business and site considerations. Our systems are suitable for a range of applications from small commercial ventures to cell phone towers, woolsheds, marae, and even off-shore island community power.
The installation of a wind turbine for commercial purposes requires an area of land and an initial investment to set up. Thereafter the wind turbine, as part of green power system, will generate enough energy to power your commercial venture.
This resultant wind power generation and renewable energy is able to minimise (or eliminate) the fluctuating costs of electricity and delivers on a business' corporate social responsibility.
Over 50% of Fortune 100 companies plan to meet their emissions reduction targets and renewable energy goals through commercial wind generation.
Capacity Ratings of Small Wind Turbines
Small wind turbines generate electricity when the wind is consistent, and so we recommend the wind turbine being part of a larger clean energy system. Wind turbines on their own tend to generate up to 40% of their rated capacity every hour. To calculate the amount of electricity a small wind turbine will generate in a day, multiply the rated capacity by 24 hours, then multiply it again by percentages ranging from 10 to 40.
Excess Wind Electricity Generated can be Sold Back to a Power Retailer
When more electricity is generated than can be used, it can be sold back to the grid. When considering small scale wind turbines and their connection to the grid, consider the buy-back rates on offer by suppliers. It might be advisable to switch from your current retailer to access a better buy-back rate.
For those businesses that are not connected to the grid, you are likely to find it more economical and cost-effective in the long term to install a small wind turbine with either a solar electricity or micro-hydro system. This off-grid system will ultimately yield free energy, whereas a connection to an electricity network may cost as much as $25 000 per km.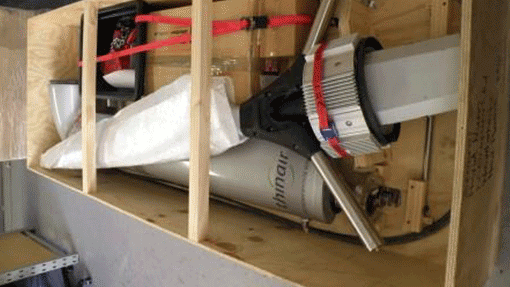 Export Thinair wind turbine packed for shipping to the Solomon Islands.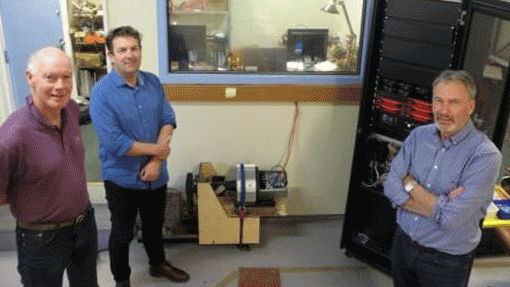 Bill Currie, Richard Butler and Tim Mepham with the Enatel Synergi based energy system for the Solomon Islands in the PHW development lab.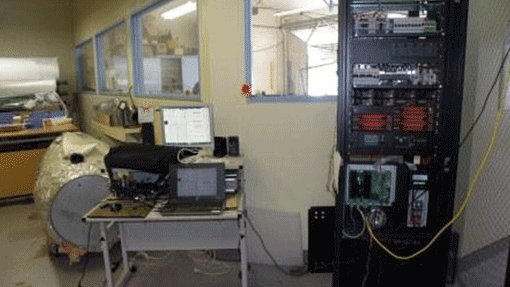 The Enatel Synergi based energy system in final stages of development testing with Thinair controller and comms module.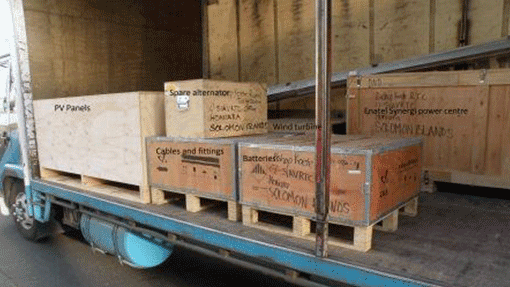 The complete system on the truck and on its way to the Solomon Islands.
Powerhouse Wind's turbine has been on the roof since 2013 it is embedded into the internal load and has been reliably contributing whenever there is wind. The Polytech has made a commitment to embed sustainable practice into everything it does, and the turbine is a perfect example of this commitment. 
Talk to us today about how we can help you with your renewable energy needs.